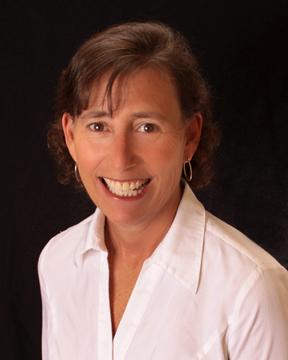 1054 Los Osos Valley Road
Los Osos, Ca 93402
Phone: 805-528-2000 Ext. 304
Mobile: 805-235-2100
Fax: 805-528-3916
https://www.debbicrossland.com/
I am here to offer my help and expertise to you, my years as a Realtor and my years as a resident can both play an integral part in helping you in your quest to research the Central Coast! It would be my pleasure to help you in your search!
Start looking here, on this website, and if you don't find what you're looking for…contact me and I'll help you find it!
I have been very lucky to live on the beautiful Central Coast for over 30 years after relocating from the San Fernando Valley. Our quest when we began looking for our new home, was to find a place that would allow us to establish roots, raise our children and offer us an environment we could thrive in! The Central Coast was the answer…offering incredible beauty, numerous outdoor adventures and activities, and basically everything we needed without the hustle, bustle of big city life! A weekend at Lake Nacimiento, a day at one of the local beaches, a hike in any number of great spots, a concert at the Cal Poly Performing Arts Center, shopping in San Luis Obispo, classes at Cuesta College…the list of things to do in the area is endless – most within an hour from home! Everyday I wake up and realize how lucky I am to call the Central Coast home!
---
Awards:
Centurion Producer
---
Education:
Continually striving to update my education through pertinent classes and seminars! Constantly working to be knowledgeable on local issues that are affecting our marketplace, and current events that are relevant to our world! I am working to make sure that if I don't know the answers, I know where to send my clients for additional resources!
---
Designations:
*Graduate of the Realtor's Institute
*Member of the Scenic Coast Association of Realtors & MLS
*Member of the California Association of Realtors
*Member of the National Association of Realtors
*Member of the local Chamber of Commerce
---
Experience:
Over 23 years as a full time licensed real estate agent.
---
Areas of Specialization:
My goal in my real estate career is to provide you with the service you deserve, to go beyond your expectations, and most of all to have a satisfied client at the end of our transaction!
I will always be accountable for my actions, accessible to help you, and accommodating to your needs.
I welcome your feedback and look forward to helping you
---
Areas Served:
Available to help you anywhere in San Luis Obispo County…or I can help you find an agent in the area you are looking. Whether you are looking locally or out of the area, I can help!
---
Services Availiable:
My hope is to have the chance to meet with you and help you achieve your goals in real estate – whether your need is buying or selling. Of utmost importance to me, is to earn your confidence and to close the transaction with a satisfied client. My goal is to exceed your expectations!
Agent Favorite Links:
Visit Los Osos
Visit Morro Bay
Visit Cayucos
Visit San Luis Obispo
School Information
Visit Lake Nacimiento
Visit San Luis Obispo County State Parks
PropertyPress IDX Grid Widget